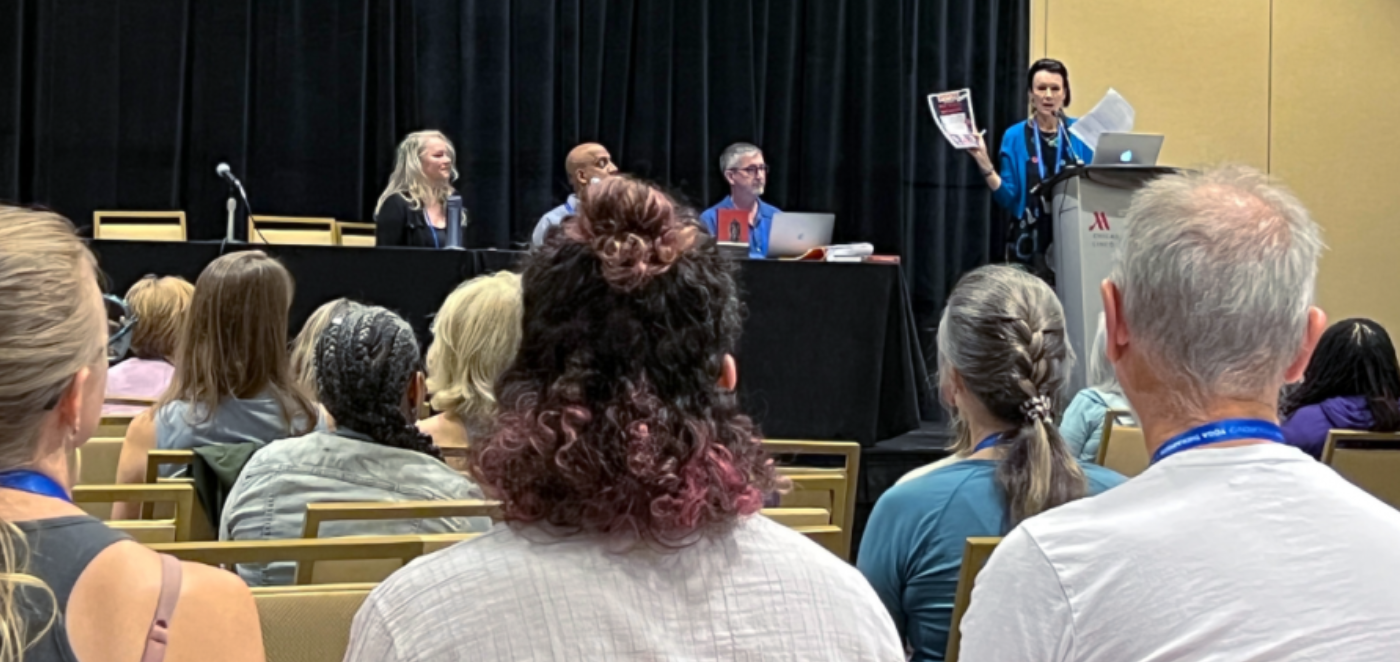 17 Jun

Highlights from the Symposium on Yoga Therapy and Research (SYTAR) 2022

This year's Symposium on Yoga Therapy and Research (SYTAR) took place on June 9, 10, and 11 at Lincolnshire Marriott Resort near Chicago. The event was held both in-person and online, with some presenters appearing live and some virtually.

As usual, SYTAR featured presentations on a wide range of professional and personal development topics that seemed particularly relevant to this day and time. Some examples of the topics presented included:
Top-Down/Bottom-Up Approaches to Address Collective Trauma
Yoga Therapy, Embodiment, and Pathways to Healing
Be Bold, Be Brilliant, Be Brief: Uncovering Opportunities in Yoga Therapy Advocacy
The Relevance of Yoga Research Reporting Guidelines for Evidence-Informed Yoga Therapy Practice
Colonial Trauma and Yoga Therapy
Cultural Sensitivity in Yoga Therapy
Success for Yoga Research and Community Engagement, Even During a Pandemic
And many, many others.
The excellent quality of presentations, interesting perspectives, and engaging delivery facilitated many "aha" moments and were sure to inspire. The wide variety of presenters from different backgrounds and life experiences made this conference particularly enriching. It was thrilling to see many new faces, both presenters and attendees, with many folks attending for the first time.
And, of course, it was stimulating to connect to yoga therapy colleagues and hear about their work and current projects and how they managed to adapt to the new "post-pandemic" normal. One of the best parts of the conference is always visiting with old friends and meeting new ones to connect, learn from each other, and get inspired.
Thank you to the IAYT for putting it together and thank you to everyone who stopped by our Sequence Wiz table to say hello; it was wonderful to see you in person! Now we take the lessons we learned and the inspiration that got sparked and pour it into our future endeavors!