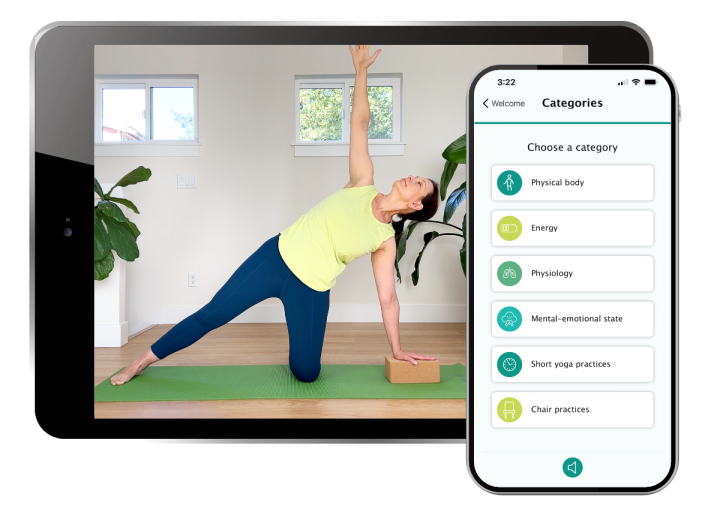 18 Apr

Redesigned and Reimagined Home Yoga Practice App

Last weekend, the movie Everything Everywhere All at Once won an Oscar. The film visually demonstrated how the choices we make in our lives could lead us toward entirely different outcomes. I am not sure if every choice we make causes a branching out of another Multiverse, but even if this Universe is the only one, it's pretty obvious that our choices affect the direction of our lives. And how we feel physically and emotionally when making those choices also shapes them.

The most remarkable thing about regular yoga practice is that it can positively affect each one of our human dimensions – our physical structure, energy, physiology, intellect, and emotions – and, as a result, determine the kind of choices we make and in which direction we evolve. Though some of the daily changes produced by your yoga practice might seem imperceptible, even those tiny changes set us on an entirely new course. How would your life be different in three years if you did your yoga practice regularly AND took care of each part of you – body, energy, physiology, mind, and emotions? Taking time for yourself on your yoga mat and attending to your body's needs can help you stay healthy, maintain your sense of inner equilibrium, and lead to profound changes in how you move through your daily life.

Let us support you on your yoga journey! We have completely redesigned the Sequence Wiz Home Yoga Practice app to make it your ultimate yoga practice companion! Our reimagined yoga app will help motivate you and make it easier than ever before to enjoy the benefits of yoga right at home. Use this app to attend to each part of you – structural, energetic, physiological, and mental-emotional, because all these dimensions are equally important. Whether you experience neck tightness, an energetic dip in the afternoon, clogged digestion, or lingering uncertainty, there is a specialized practice for every occasion. It's like having your own private yoga teacher in the palm of your hand! Download the Sequence Wiz Home Yoga Practice app now and enjoy creative yoga practices that make a difference.

We redesigned our Home Yoga Practice app from the ground up to ensure all videos play properly. We also added the following requested features that make it possible to:
Navigate the practices easily with a more intuitive organization
Find exactly what you need with the Search function
Add the practices that work best for you to your Favorites
Set up a reminder to nudge you to your yoga mat
View and purchase in-depth yoga series from the HappyU hub.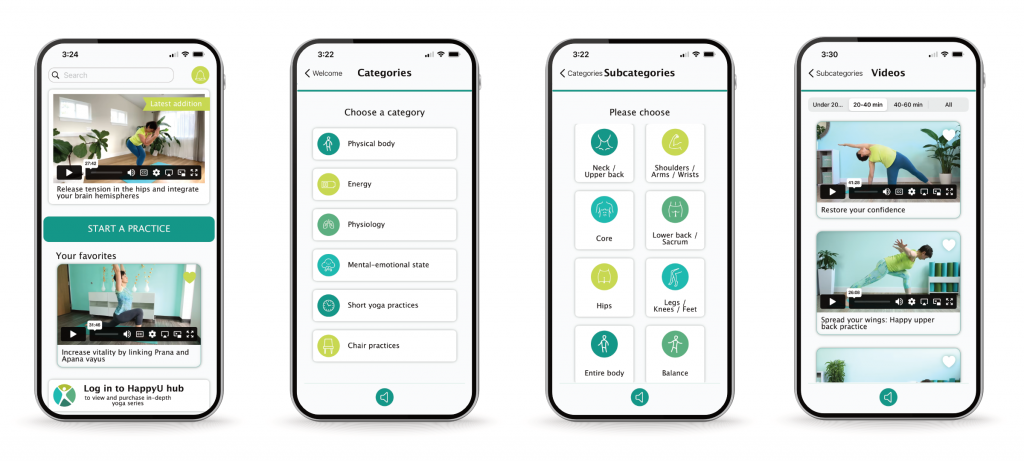 We hope that you like the changes and enjoy the app!