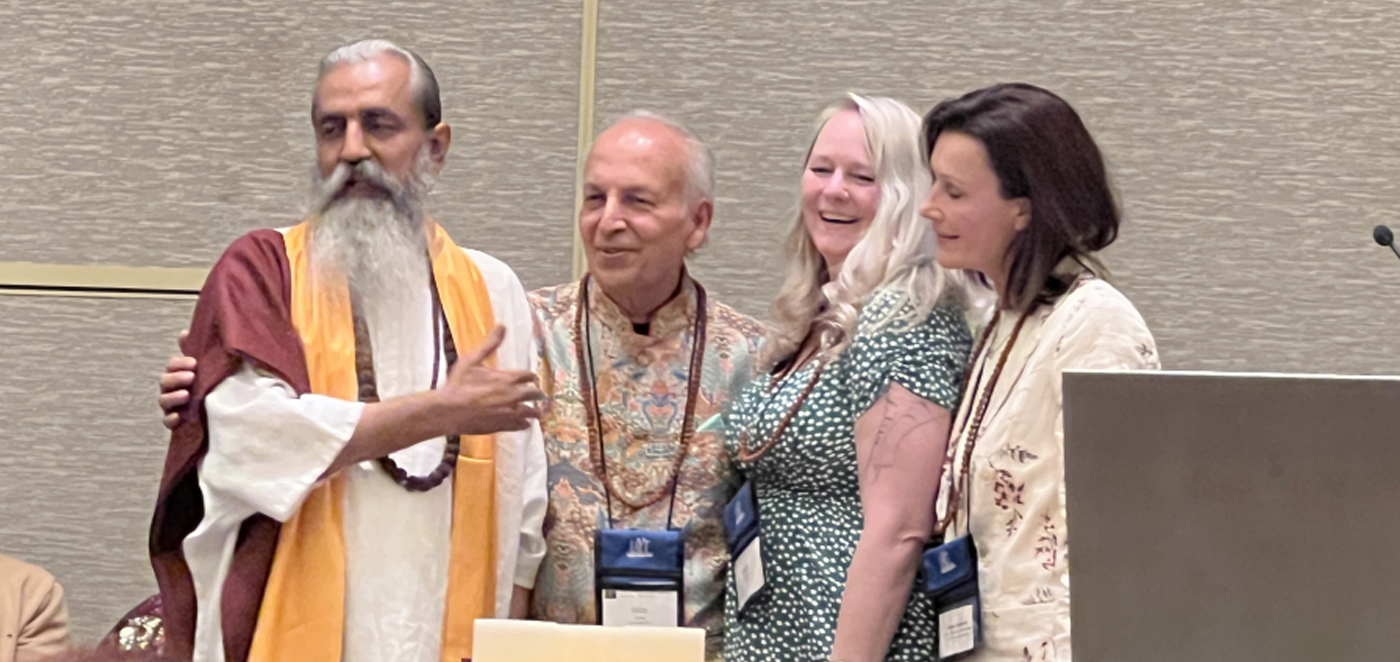 14 Jul

Highlights from the Symposium on Yoga Therapy and Research (SYTAR) 2023

This year's Symposium on Yoga Therapy and Research (SYTAR) took place on June 15-17 at Hyatt Regency Reston in Virginia. The event was held in-person and was sold out, with about 450 attendees. Check out the highlights from the event in a three-minute video below.

This year, SYTAR was focused on both recovery from our collective trauma of the past three years and looking forward to building optimal health for both ourselves and our students.

"This year's SYTAR program encompasses the breadth and depth of the emerging profession of yoga therapy and its impact in the paradigm shift to whole health the world over." – Alyssa Wostrel, IAYT's Executive Director

Some examples of the topics presented included:
Staying Steady Through the Storm: Integrating the Brahmaviharas into Yoga Therapy
Infinite Possibilities Through Yoga
Are We There Yet? Why Evaluation Matters in the Practice and Promotion of Yoga Therapy
Manifesting Your Yoga Therapy Career: Bringing Your Skills to Medical Settings
Working with Targeted Yoga Therapy Interventions to Resolve Nervous System Dysregulation
Racism, Sexism, Social Stress, and Yoga Therapy
Yoga Therapy Programming in Clinical and Research Settings
And many, many others.
This year's special goes was Dr. Omanand Guruji. He is a renowned Yoga Guru and scholar. He is the author of many books, numerous DVDs, and articles. His message is 'Be present and Be Blissful.' Dr. Omanand Guriji shared his thoughts on yoga therapy and unveiled his plans to build a full-service yoga therapy hospital in India.
As usual, SYTAR gave the participants a great opportunity to broaden their knowledge of yoga therapy, get the latest updates on what's happening in the yoga therapy field, form new partnerships with like-minded professionals, and find new friends!
This year, almost two-thirds of the attendees were there for the first time, which demonstrates a welcome growth in the yoga therapy field. It was thrilling to chat with both seasoned yoga therapists and newcomers, hear about their plans, and share the enthusiasm we all have for this profession.
Thank you to the IAYT for putting it together, and thank you to everyone who stopped by our Sequence Wiz table to say hello; it was wonderful to see you in person!